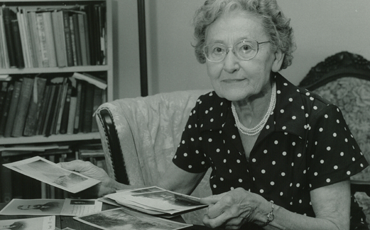 About Charlotte L. Evarts | 1916-1994
Born at home on December 15, 1916 to Cyrus and Mary Scranton Evarts, Charlotte was welcomed into the world by her four year old brother Sidney.
Growing up she sang in the church choir, played the piano, and belonged to the girl scouts. She attended Hand High School and was voted "most sarcastic," "best looking," "best smile," "easiest to get along with," and "prettiest teeth" by her graduating class. Upon graduation she entered the work force as a general clerk with Clinton Light and Power, which was later purchased by Northeast Utilities.